Polyversal Combatant Design Tools
(FREE FOR PLAYERS - FOR USE WITH DESIGN RULES)
Polyversal players have access to Combatant Design Tools from Collins Epic Wargames that aid in the design of custom Combatant Tiles, the core Polyversal game component. If you're ready to get started designing Combatant Tiles for your own miniatures, please see below.
Polyversal is all about customization. To help with the process of creating your own Combatant Tiles, we've included two Design Tools: The Combatant Design Spreadsheet and a web-based Combatant Design Application called Arsenal.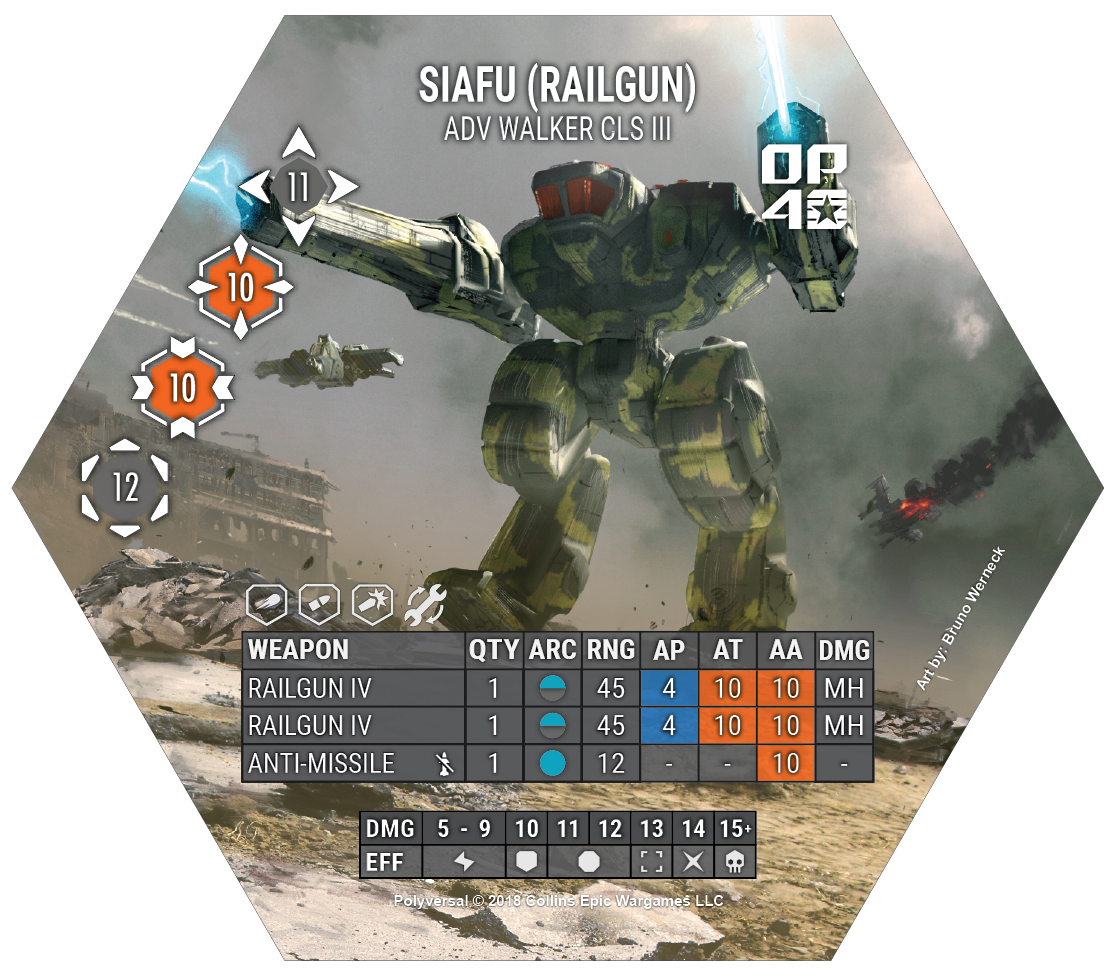 Combatant Design Spreadsheet
Version 1.1 (minor updates, .xlsx format)
(to download: right-click link, save-as)
Begin with a miniature, an idea, and our Combatant Design Spreadsheet by Ken Whitehurst. Through many iterations, we're pleased to release the spreadsheet for personal, general Polyversal player use.
There are two main tabs to work in- a Worksheet tab and the MasterList tab. The other tabs should remain locked and provide coded-in Design information from the Polyversal Rules. You'll need to pull up a copy of the rules (currently on Google Docs, available to Backers and Preorder customers only). Then, go to the Combatant Design section of the Rules and begin with Step 1. Walk through each of the Design Steps until you complete your design in the MasterList tab. Or, use the Worksheet tab to play around with different options. The spreadsheet automatically outputs Damage Tracks, Points Cost (Standard Psych Profile), and more, accomplishing most of the design calculations for you.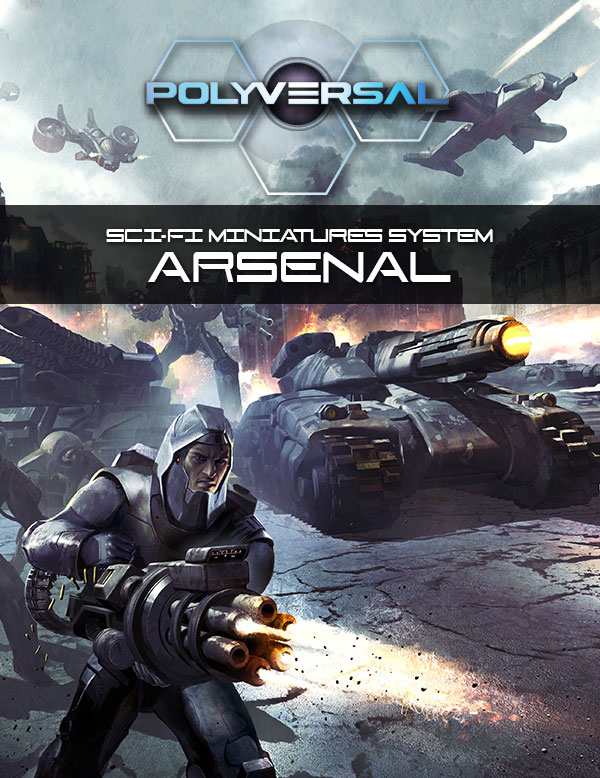 Arsenal - Web-Based Combatant Design Application
Now Available, Arsenal, by Carl Olsen, makes it easy to put your designs into a printable Combatant Tile format as shown in the Siafu Walker Tile above. The output saves individual printable PNG images and may also work with our custom peel-and-stick hexagonal photo paper. Arsenal is a powerful web app that works in conjunction with the rules to help format your designs for use with the game. Arsenal lets you save your designs, edit them later, and re-export at any time.
To register for an account and use Arsenal now, go here and sign up. It's free, but makes a lot more sense if used in conjuction with the Combatant Design section of the rulebook.
Please note: Use of the Polyversal Combatant Design tools is permitted for personal, non-commercial use only and is governed by our Terms of Use and Privacy Policy.