Welcome to Polyversal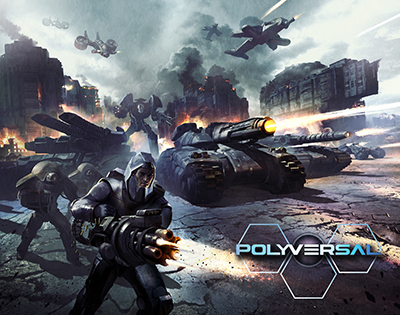 Polyversal is a new 6mm-15mm sci-fi miniatures system designed by Ken Whitehurst and developed and published by Collins Epic Wargames. Polyversal works with miniatures you may already have in the 6mm-15mm range and includes a robust Combatant Design Tool, a web-based application called Arsenal. The setting is a gritty plausible future with a storyline that promises to capture your imagination while providing endless hours of gaming. Don't have 6mm-15mm miniatures? No problem. We've partnered with 5 miniatures manufacturers to supply a selection of miniatures battlegroups in boxed sets of Polyversal. Available now, with or without miniatures, Polyversal sets include everything you need to get started. To read more, check out our Introduction to Polyversal or watch this livestream demo/overview:
Polyversal Updates
2023 Product Brochure
Our 2023 Polyversal Product Brochure is here! This is an electronic version of our tri-fold brochure and provides a glance at our main products. Click here to download: 2023 Brochure
New Arsenal Tutorial Video
We have posted a new tutorial video for Polyversal Arsenal, our design tool for creating Combatant Tiles. You can check out Arsenal here: Arsenal App.
Polyversal General Release 11-1-22 and
FREE shipping over $100 (Coupon Code: FREESHIP)
We are pleased to announce the general release of Polyversal for 11-1-2022. All Polyversal products are currently in stock and ready to ship, including miniatures battlegroups. We're also excited to offer free worldwide shipping for all orders over $100 (excluding import fees/VAT), use Coupon Code FREESHIP at checkout (applies to all products, $100 USD order minimum). To order, please check out our store.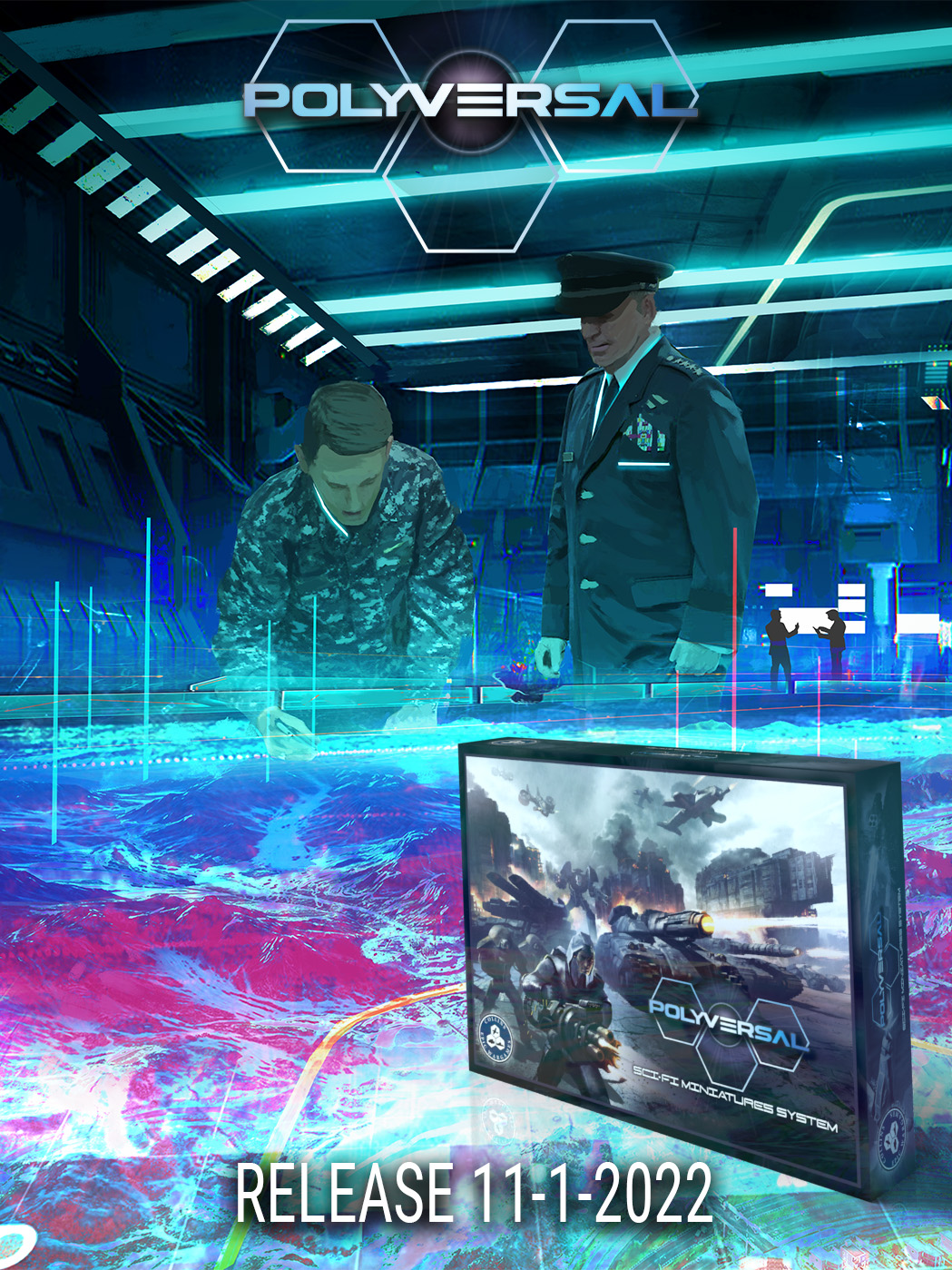 Polyversal Unboxing Videos
We've posted a number of unboxing videos in our Reviews section. Check out videos from Jeff at The Gaming Gang, Moe's Game Table, Shawn of Texas Gamer Geeks.
Daily Unit Spotlights
Leading up to the release of Polyversal, we posted daily previews of our Battlegroup Tiles like this one for the OPFOR Minutemen Dragonfly. See all of the spotlights on our Facebook Page or Instagram.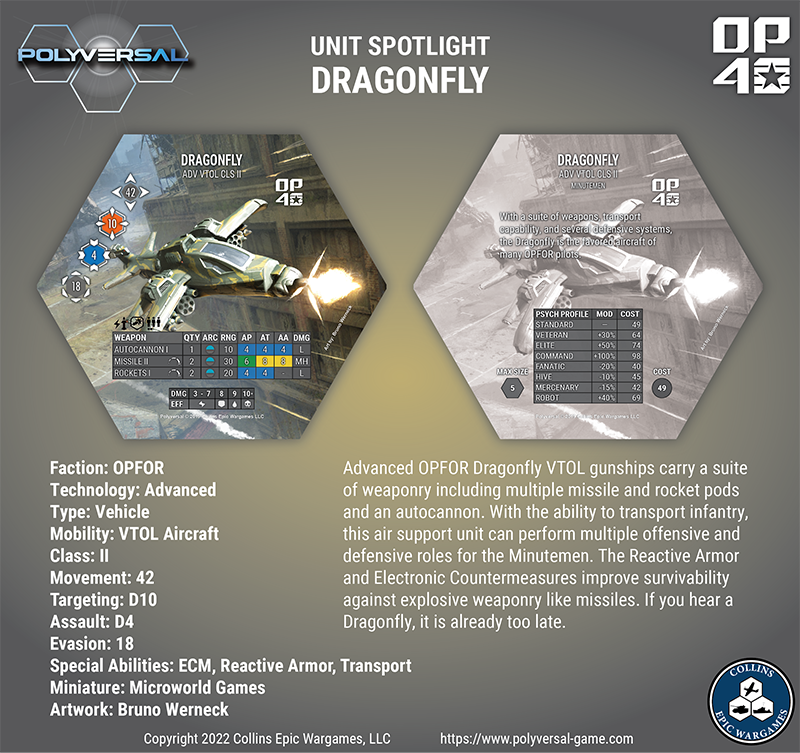 First Polyversal Limited Edition T-Shirt On Sale Now!
Celebrating the release of Polyversal, we're excited to offer our first limited edition of 75 Polyversal T-Shirts featuring the M-65 Ridgway Walker from Brigade Models and art by James Masino. This shirt is available in 3 colors and a variety of Adult and Youth sizes. Once we sell 75, all are printed and the design is retired. Reserve yours today! Store Link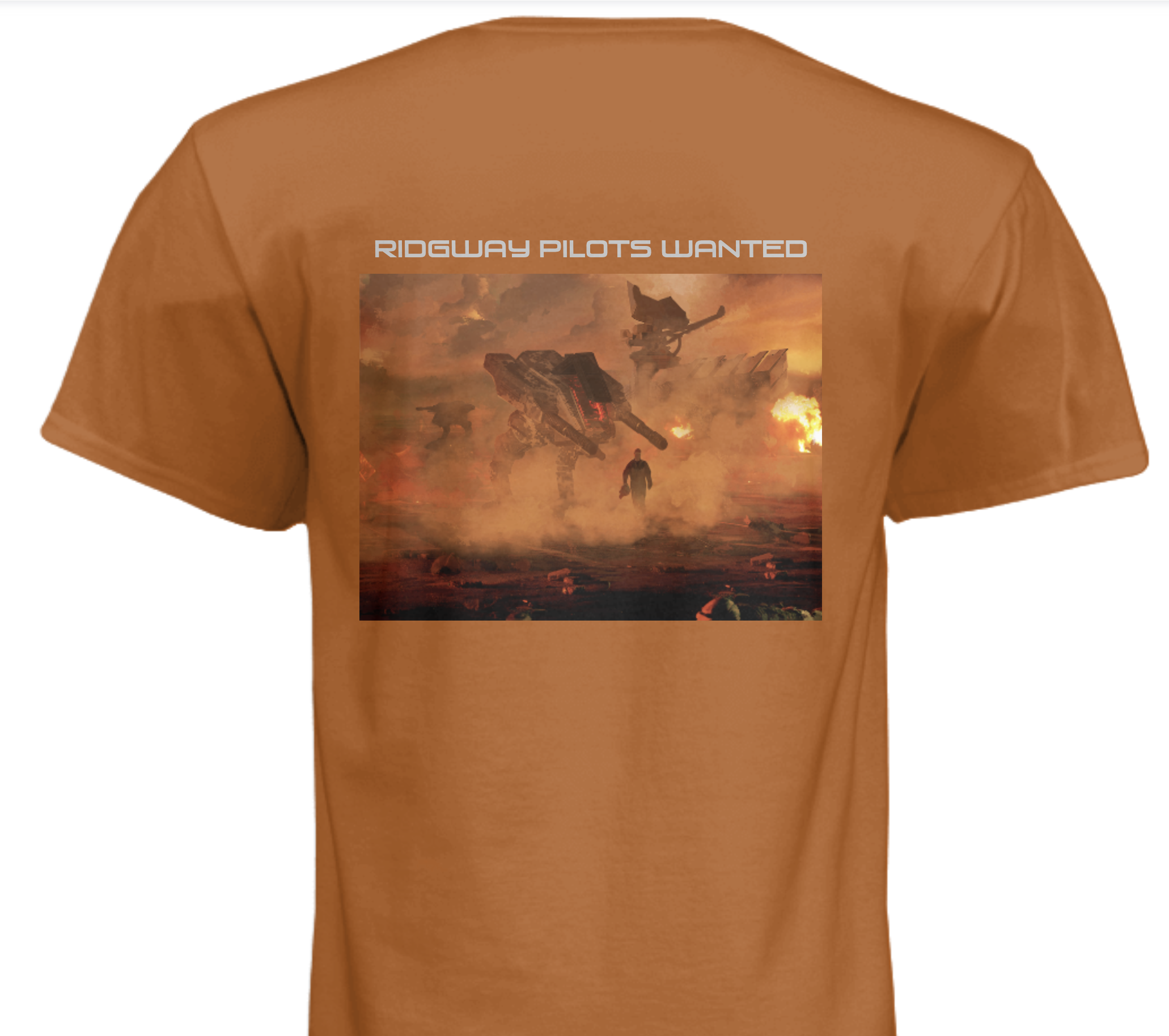 The Polyversal Electronic Rules, Print-on-Demand Rulebook, and Quick-Start Combatant Tile Packs are available for sale exclusively on Wargame Vault. The Polyversal Web-Based Design Application, Arsenal, is included. The Rulebook is available for order through Wargame Vault as a full-color Print-on-Demand softcover book option as well (or get the production rulebook in a boxed set).